Who we are?
When customers ask for a great experience in Norfolk we do our absolute best to make that happen…
A Holiday Cottage Rental Agency with a difference
Norfolk's Hidden Gems aims to create memories that you can treasure; we are a holiday accommodation service with a difference. Whereas you may like your cottage and its immediate area, we want you to say "Wow" about Norfolk.
Norfolk's Hidden Gems started from a single let and is purposefully growing slowly so that our customers both our visiting guests and holiday-home owners receive the best possible experience. Our aim here is that our ability to provide a personal service should never be compromised.
Our business has historically marketed each property individually. Norfolk's Hidden Gems was launched only when it was felt the systems we used and the service provided could exceed guests expectations. Our places to stay and suggested things to do whilst here need to be in their own right one of Norfolk's Hidden Gems.
We want to provide you support before and during your stay in Norfolk in such a way that it enhances your experience. We are developing a concierge service that will enable you to get the best deals at many of the top visitor attractions and special activities. We want you to be able to plan and book these activities before you get here or on your arrival.
Norfolk has a tremendous amount to offer and caters for all ages and tastes. On the coast there are wonderful beaches, sailing, canoeing, paddle-boarding, and sight-seeing such as the seals at Blakeney Point or Cromer Pier. There are also sporting facilities such as golf courses and tennis courts as well as great routes for cycling or walking and some of the best windsurfing and kite surfing spots in the country. The autumn and winter are perhaps the best times for bird watching as many migratory birds such as Pinkfooted Geese rest in numbers on the Norfolk coast. Inland there are stately homes, historic churches, market towns and activity centres for the more energetic.
We have divided our website into easy to find sections to enable you to find things to do or places to visit. We are developing an App to help you with this during your stay. To provide emphasis we have more links on our website on what to do and see than on where to stay.
• Places to Stay
• Places to Visit
• What's On
This is where we list the cottages that we look after on behalf of their owners and where we provide details such as number of rooms and whether or not they are dog-friendly.
Cottages in Norfolk
Here we list our cottages in Norfolk and their facilities, especially the number of people that they can sleep. We have a handy drop down so that you can filter into only those properties that match the number of people in your party, from two to twenty-four. We have access to some pretty big properties which is perhaps one of our unique propositions.
Dog-friendly cottages in Norfolk
Taking your pets on holiday is a great option and we are fortunate that many of our properties allow dogs etc. Some clients may be allergic to dogs or cats and should therefore avoid dog-friendly cottages when making their booking. There are a number of pubs and restaurants that are dog friendly and we mention many of them on our blog.
Norfolk is a large County
Did you know that Norfolk is one of England's largest counties at 2,044 square miles? The A47 trunk road enters from the East and takes you all the way to Great Yarmouth in the West, a journey of over 70 miles and an hour and a half if the traffic isn't too bad. Driving across the county South to North will be a journey of over 45 miles and take at least an hour. Choosing the location of your cottage is therefore important. We provide a handy location map on the page dedicated to each of our properties so that you can see its general location and narrow your choice.
Norfolk was a very prosperous county when agriculture was a more important industry and, as a result, is blessed with impressive stately homes, churches and market towns. A characteristic is the use of flint to render cottages, a very hard stone found in the local fields. Norfolk features the largest cluster of medieval churches in the world, representing an important legacy for future generations.
Places to See
We provide details on a growing list of places to see including Walsingham, Great Yarmouth, Holt, Burnham Market, Blakeney Harbour, King's Lynn, Wells-next-the-Sea, Wroxham, Hunstanton, Sheringham, Cromer and Norwich. These are concentrated nearer to the coast where most of our holiday cottages are located and which represents what most people like about staying in Norfolk. Clicking on View Details takes you to detailed information about the place and a map showing the location so that you can see how close it is to where you are staying.
Local Attractions
These are more activity based and include the dinosaur park, Bewilderwood, Hunstanton Sea Life Sanctuary, the Norfolk Broads, Blakeney seal trips, and the North Norfolk Railway. If you have children needing entertainment this is the place to look for inspiration but it is not an exhaustive list. If you have something special in mind, please let us know before or during your visit and we will assist.
Stately Homes
We list the main homes that are open to the public at most times of the year, including Houghton Hall, Mannington Gardens, Felbrigg Hall, Sandringham House, Blickling Hall, Holkham Hall. But there are other homes that may be open at specfic times of the year, such as when the daffodils are in full bloom. It is always worth checking with us for things that are seasonal which coincide with your stay.
This is where we post reports, known as a blog, about what is on at particular times. By reading through older blog articles, such as our Why Norfolk series, you can get a good feel for what Norfolk has to offer at different times of the year, and perhaps time your trip accordingly. We aim to write new articles about "what is on" before it happens to keep our guests informed, but inevitably those articles become out of date quite quickly. Nevertheless, they remain a good source of information to help you decide whether or not Norfolk is the place for your next trip.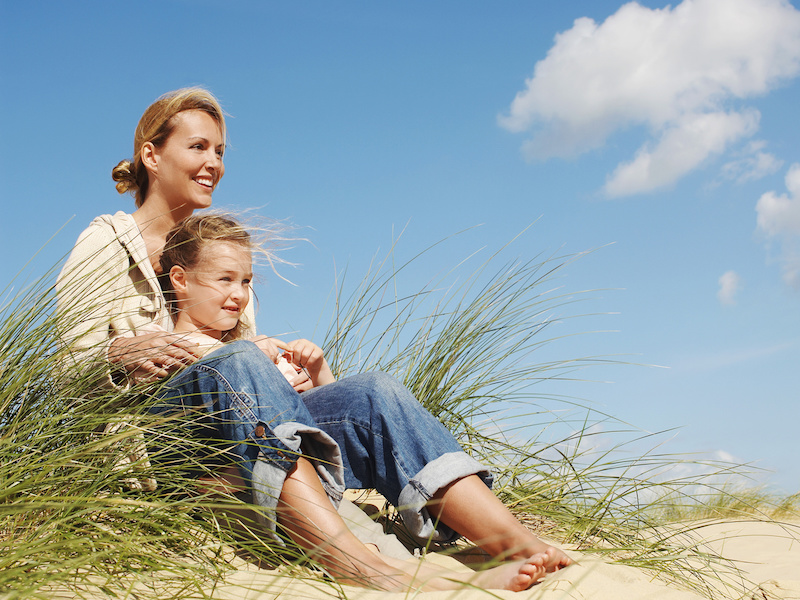 How we do it?
The idea of finding and staying in a Holiday home that has been selected as one of Norfolk's Hidden Gems was our starting point so we are constantly on the lookout for fantastic Holiday Homes to give you more choice of great places to stay.
As locals, we are rightly very proud of our rural inland beauty spots, amazing waterways and coastal landscapes. The opportunity to share the splendour of these places is on the top of our agenda.
Choosing your holiday home
Holiday Homes of distinction from grand Country House feel homes like Bessingham Manor to charming 2 bedroom bungalows like Heacham Haven provide our guests with the experience they need, want and enjoy. If it is a quiet retreat that you need or large group gathering venue, a North Norfolk Cottage or a Holiday Home on the Norfolk Broads we have a place that will fit your needs.
Things to do
The house you choose from our list is only half of the experience we hope to help you find. We also feel that the activities you enjoy whilst staying here in Norfolk will form your future holiday memories. We want to help you find Helicopter sightseeing tours, Steam train rides, Seal Colony viewing boat trips, End of Pier Theatre tickets to name a few. To this end, we are working hard finding the best deals and best activities to make your holiday stay in Norfolk the best it could be.
Take a look through Norfolk's Hidden Gems and find the ideal holiday home for you.
TEAM MEMBERS
Meet the fantastic team at Norfolk's Hidden Gems
Kevin
Founder
Jan Conroy
Interior Design
Nathan
Marketing
Samantha
Social Media
Matt
Videographer
Carina
Office Manager